Toolkit: Welcoming Standard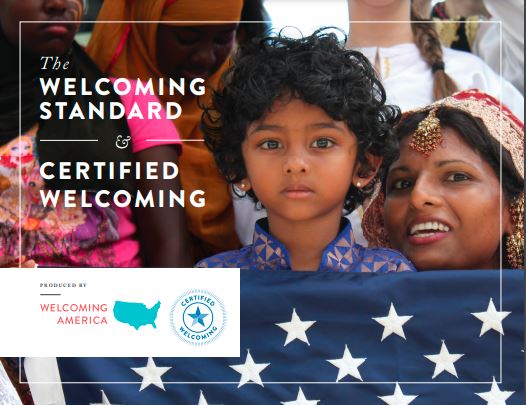 Access External Links:
Toolkit: Welcoming Standard
Strong communities intentionally connect and actively include people of all backgrounds. Only through these conditions do local communities meet their highest civic and economic potential, unleashing the power of all contributions and assets. As places look to harness the wealth and vibrancy that comes from diverse talents and a more global workforce, places that are more welcoming will set themselves apart. Welcoming America has created the Welcoming Standard to outline the smart local policies, programs, and partnerships for what it means for a community to be inclusive. The Standard serves as the backbone of the Certified Welcoming program — a formal recognition for city and county governments that meet the rigorous requirements set out in the Welcoming Standard.