Video: Post-Traumatic Stress Disorder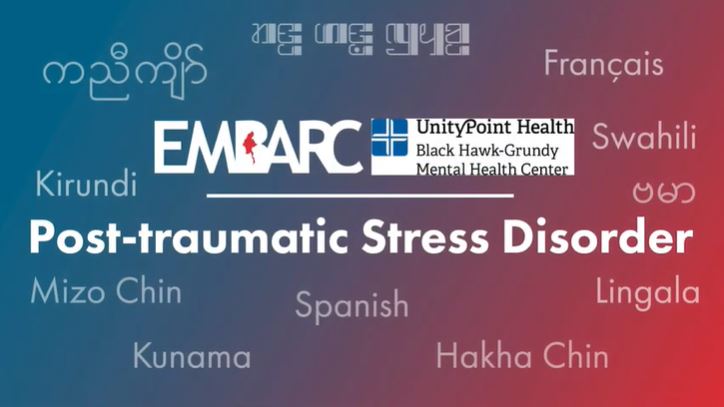 Access External Links:
Video: Post-Traumatic Stress Disorder
These multilingual videos share information about post-traumatic stress disorder (PTSD). They describe what PTSD is; possible causes of PTSD; effects PTSD may have, such as trouble sleeping, nightmares, memory difficulties, emotional symptoms, physical pains, and avoiding triggering situations or people; signs of PTSD among children; and ways to get support with mental health. Some information specific to organizations in Iowa is provided. They were developed by EMBARC in partnership with Black Hawk-Grundy Mental Health Center.