Video: Mental Wellness and Stress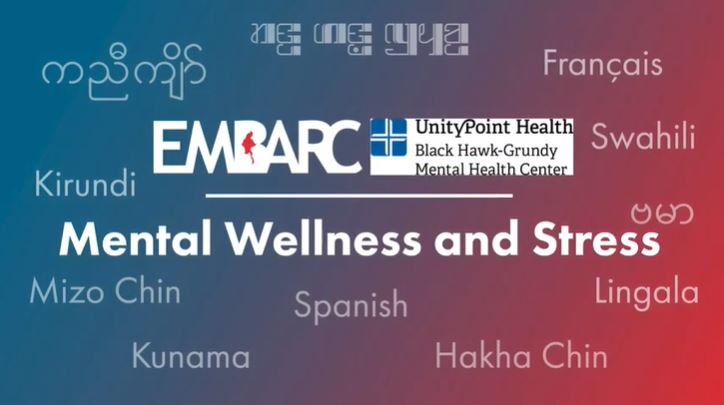 Access External Links:
Video: Mental Wellness and Stress
These multilingual videos share information about mental wellness and stress. They describe how mental wellness can help cope with stress. Topics include the role of social support, thinking positively, coping activities, goal setting, eating well, exercising regularly, avoiding drugs and alcohol, and asking for help. Some information specific to organizations in Iowa is provided. These videos were developed by EMBARC in partnership with Black Hawk-Grundy Mental Health Center.