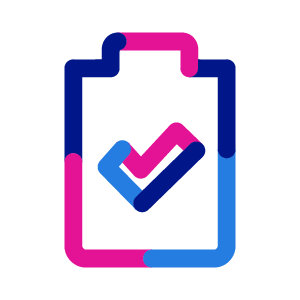 A theory of change diagram is a type of logic model that explicitly illustrates the causal pathways between activities, outputs, outcomes, and objectives.  Illustrating your project's theory of change can help you clearly articulate what you want to achieve and how you will do it.  META's 7 Steps for Developing Theories of Change help you ensure  your team has a clear, logical vision for how your project's activities contribute to the results you want to see for clients.  It can also help you identify where you are making assumptions or leaps of faith, or where you need to be clearer or more specific about what you want to achieve. 
META's accompanying Case Study puts these steps into practice! See how one team for a (fictional) refugee economic self-sufficiency project developed a theory of change for a program aiming to help clients learn English, gain job search skills, and attain sustainable employment. 
Want to learn more?
See META's 8 Tips for Using Logic Models to Improve Project Design, Monitoring and Evaluation, with accompanying Case Study.
See META's Theory of Change and Logical Framework (Logframe) Templates.
Topic(s): Monitoring and Evaluation
Subtopic(s): Project Design and M&E Planning
Resource Type: Tip Sheet
Date: July 25, 2016
Language(s): English
Target Audience(s): Service Provider
Author(s): META