Switchboard is a one-stop resource hub for refugee service providers in the United States. With the support of the Office of Refugee Resettlement (ORR), we offer tools and materials, learning opportunities, research, and technical assistance on resettlement-related topics. From employment, education, and health, to monitoring and evaluation, Switchboard's focus areas reflect real-world needs. You can browse our extensive resource library, access online learning and visit our blog. Soon you'll be able to search Switchboard's evidence database. Need custom support? We connect subject matter experts across disciplines with ORR-funded organizations seeking personalized training or consultation.
Funded by ORR, Switchboard is implemented by the International Rescue Committee (IRC). IRC has partnered with Lutheran Immigrant Refugee Service (LIRS) to provide employment-related training and technical assistance. We are guided by a national advisory panel comprised of resettlement professionals who include representatives of state and federal government, resettlement agencies, prominent technical service providers, and former refugees.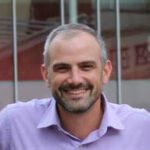 Jason Crislip, Director of Training and Instructional Design (IRC)
Jason is an experienced educator, trainer, and program manager who has worked in the field of refugee resettlement since 2003. He comes to Switchboard from the Cultural Orientation Resource Exchange (CORE), where he directed a global CO technical assistance program for over three years. Prior to CORE, Jason worked abroad for 15 years at the Resettlement Support Center for East Asia, the Overseas Processing Entity in West Africa, and as a Peace Corps Volunteer in Ghana. He holds a degree in Education from the University of Akron, Ohio.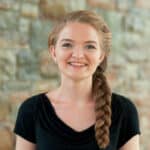 Margaret (Meg) Gibbon, Deputy Director (IRC)
Meg comes to Switchboard from her role managing the Monitoring and Evaluation Technical Assistance (META) Project. Previously, she worked as a Program Manager for Resource Acquisition. Her work has focused on grant management, monitoring and evaluation, and instructional design. Meg holds an MA in French from Middlebury College, specializing in francophone societies, and a BA in Religion from Barnard College, specializing in Islam.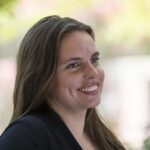 Floor de Ruijter, Program Officer, Monitoring & Evaluation (IRC)
Floor has more than seven years of experience in the field of refugee resettlement. She previously worked as a Program Officer for Resource Acquisition, where she coordinated major public and private grant development opportunities. Prior to that, she served as an AmeriCorps VISTA Evaluation Specialist for Project Strengthening Organizations Assisting Refugees (SOAR). She holds an MALD from Tufts University's Fletcher School with concentrations in Monitoring & Evaluation and Development Economics.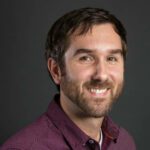 Daniel Wilkinson, Program Manager, Economic Empowerment (LIRS)
Through the Switchboard program, Daniel leads refugee employment technical assistance (TA) efforts designed to support the national network of ORR-funded refugee employment programs. Daniel spent the first five years of his career in refugee work providing direct employment services to refugees and immigrants in Trenton, NJ and Philadelphia, PA. Since joining LIRS in 2015, Daniel has served as a member of the Higher team (former ORR-funded refugee employment TA program) and supported other LIRS economic empowerment initiatives, including corporate partnerships and innovative pilot projects. Daniel holds a degree in English and Studio Art from Oakland University (Rochester, MI) and is currently pursuing a Master's degree in Nonprofit Management and Social Entrepreneurship from the University of Baltimore (Baltimore, MD).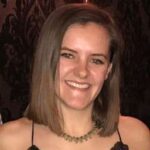 Rebecca Mulqueen, Program Administration and IT Manager (IRC)
Rebecca has a diverse background in administrative and technical support roles with a focus on vendor management, website maintenance, and research. Prior to joining Switchboard, Rebecca worked at nonprofits in Washington, D.C. and Los Angeles, CA serving in a number of roles that included event planning, fundraising, and human resources. Most recently, she spent a year living and working in Sydney, Australia providing administrative and IT support at EBSCO Information Services. Rebecca holds an MPA from the University of Southern California and a BA in International Affairs from the George Washington University.
Sign up for our newsletter for updates
This guide is designed to help staff integrate digital citizenship education into existing programs, with a focus on digital safety,
Read More »
Hosted on September 10, 2020, this webinar was facilitated by Ling San Lau, Senior Program Officer, Program on Forced Migration
Read More »
This evidence summary aims to assess the impact of peer support groups on resettled refugees' mental health. The intended audience
Read More »