Video: Online Sexual Abuse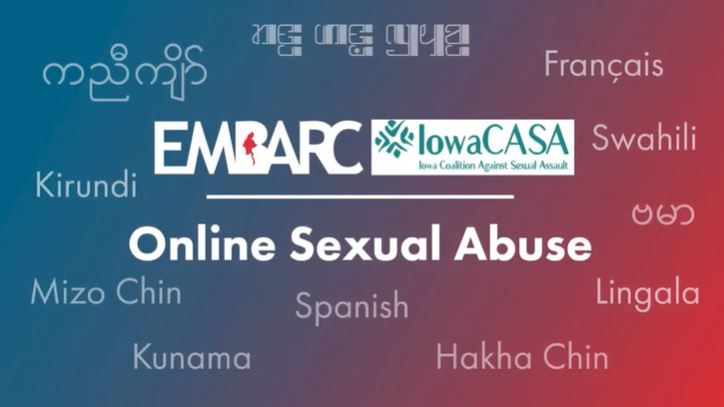 Access External Links:
Video: Online Sexual Abuse
These multilingual videos provide information about online sexual abuse. They describe how social media, texting, and email can be used in harmful or abusive ways, including through spreading sexual rumors or sending unwanted sexual pictures. The videos indicate that exchanging sexual pictures is not a crime, unless pictures are shared without permission. Finally, the videos provide guidance to parents on talking with their children about sending images or videos online. Some information specific to organizations in Iowa is provided. The videos were developed by EMBARC in partnership with the Iowa Coalition Against Sexual Assault.